The famous star designer Ma Yanli is a fashion leader. Every time she attends the event, she shows her with modern makeup , and she always wears her own brand of clothing to attend the event, and every beautiful design has been greatly affected. Awards.
Ma Yanli appeared in a dress that looks like Charlie Chaplin
Ma Yanli nude dress up
This award, Ma Yanli appeared in a dress that looks like Charlie Chaplin, and deservedly became the most eye-catching focus of the red carpet that night. Nowadays, the popular nude color dress, the bronze color nude makeup with a light-colored slim dress, the high waist line and the pleated design bring out Ma Yanli's tall and sexy body, and the black slim suit with a large lapels with exaggerated pearl luster. The shawl jacket, with a small black hat, is the perfect combination of classical elegance and modern fashion.
Ma Yanli as the awarding guest to award the most influential cream award to a brand of face cream
Ma Yanli not only presented the most influential face cream award to a brand of face cream as an awarding guest, but also won the "Most Influential Fashion Makeup Star of the Year" award. In the interview in the background, Ma Yanli said that beauty does not necessarily only stay on the surface, the beauty of the soul can exude natural charm from the heart. I hope that everyone will spread all the pure and good things in a variety of ways.
Liquor is 90% marketing and what better way to grab attention than by having one of the coolest liquor bottles on the shelf? We should agree that taste is not the initial selling point for most consumers. That`s where marketing comes into play, and the bottle is a big part of that. An interesting look will get people to buy a brand at least once, and then it`s just a question of if the liquor inside is worth getting again. We would like to devote our passion on the Liquor`s dressing up.
Description

Usage

Liquor/Wine/Beverage

Material

Extra-flint, high-flint and flint glass

Technology

Machine made

Volume

50 to 3000ml or as your requirements

Weight

150 to 2000g and so on

Sealing type

Screw cap or cork

Painting

Any color as you requirement

Quality control

SGS, FDA, ISO9001, ISO14001

Deep processing

Silk screen, decal, spray painting, electroplating, frosting, sand blasting.

Delivery term

EXW, FOB, CIF

Payment terms

T/T

Lead time

New design drawing confirm within 3days, Sample mold within 20 days, bulk molds within 30 days, produce in bulk within 30 days
FAQ:
Q: Are you a manufacture or a trading company?
A: We are a manufacture which located in Chengdu city and Yibin city, Sichuan, China.
Q: Can you customize the products?
A: Yes, we are professional to customize glass bottle, we can design the new drawings and open the new molds according to your requirement.
Q: Do you provide free sample?
A: Yes, for cooperation sincerity, we are glad to provide you samples for free, but for new customer, the express cost need to be paid.
Q: What is your MOQ?
A: Our only standard for MOQ is a 40 feet container.
Q: How long is your sample lead time, mold need time and production lead time?
A: New design drawing confirm within 3 days, sample mold within 20 days, bulk molds within 30 days, produce in bulk within 30 days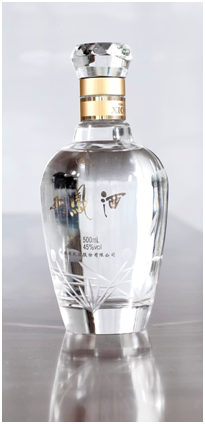 Wine Bottle
Wine Bottle,Round Wine Bottle,Decal Vodka Bottle,Red Character Wine Bottle
SICHUAN YIBIN GLOBAL GROUP CO.,LTD. , https://www.globalglassbottle.com