"My mother prepared some nagging, and my dad Zhang Luo set a good table ... often go home to see ... even if I brush my mother with chopsticks and wash the dishes ..." This song has been popular all over the river, how many people Voice. The New Year is about reunion, and reunion dinner must be the highlight. What should I do if I usually have a small dinner table at home? Quickly follow the editor to take a look at the retractable multi-function dining table , the reunion dinner also wants to eat "willful"!
Recommendable multifunctional dining table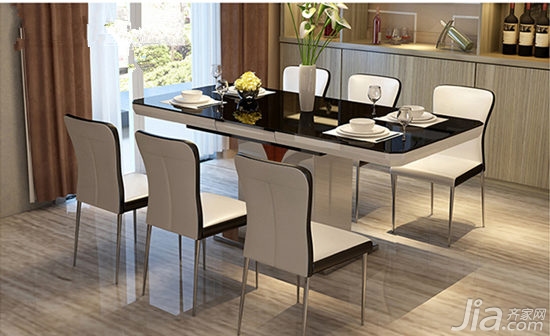 Avani retractable folding storage table
Reference price: 2849.00 ~ 3309.00 yuan / set
Editor's recommendation reason: This retractable dining table can meet the increasing needs of the occasional guests at home, and usually maintain sufficient space for family activities. Black and white matching design, an unprecedented visual appeal in the midst of modern and classic, simple design and classic shape, more show the owner's noble and extraordinary taste.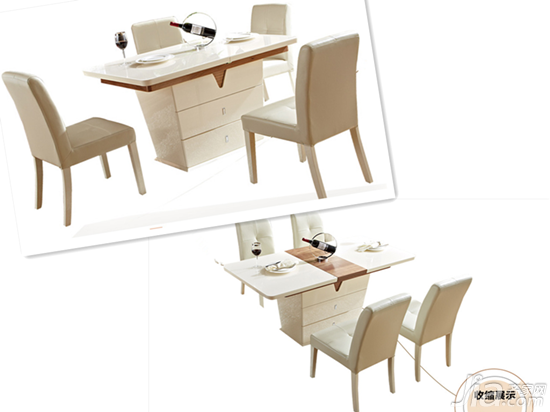 mystory modern minimalist telescopic storage table
Reference price: 1758.00 ~ 4458.00 yuan / set
Editor's recommendation reason: the simple style can be said to be the new darling of modern decoration building materials and furniture. This is because simplicity can relieve the pressure in life, while simplicity is not simple, and it shows the ultimate elegance. Take a closer look at this retractable dining table. The fresh and elegant clear texture exudes elegant elegance. The exquisite corner carvings and the design of the TV cabinet edge are simple and atmospheric. They carefully create a different charm and can be placed. Some collectibles are practical and fashionable.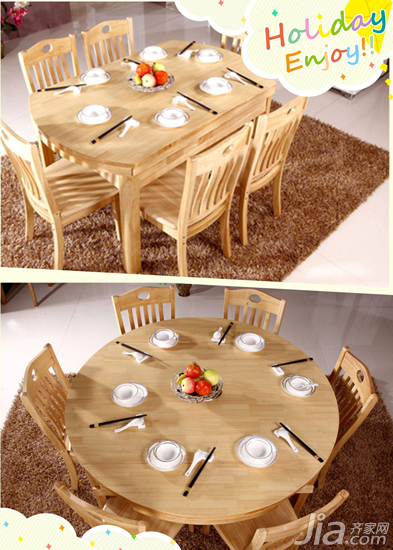 Carlome solid wood folding telescopic multifunctional oak dining table
Reference price: 1050.00 ~ 2550.00 yuan / set
Editor's recommendation reason: This retractable dining table is made of solid wood. The unique color and texture of the solid wood, unique texture, natural and unpretentious design make the whole space look quiet and comfortable, full of home atmosphere. At the same time, the solid wood material is durable and load-bearing, and its ergonomic size and curve are designed so that the family can sit around and enjoy dinner without any burden.
Nanchao solid wood telescopic folding dining table and chair combination
Reference price: 830.00 ~ 2490.00 yuan / set
Editor 's recommendation reason: This retractable dining table is in rustic wood tones. The overall style of the restaurant is fresh and natural, allowing your family to experience the joy of eating in the pastoral. There are also brown, white and begonia colors for you to buy. Brown is the most popular wild color now, no matter the dark or light decoration can be perfectly integrated into it to achieve a coordinated effect; the traditional and elegant display of Begonia color is integrated with the culture of modern home furnishing, the full color is suitable for embellishing the family, and The decoration echoes perfectly and cooperates perfectly.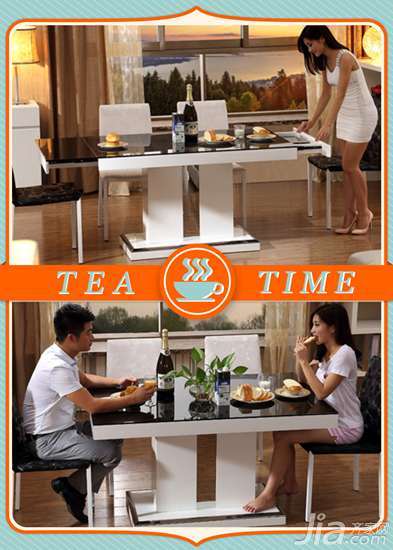 Munistan folding dining table and chair set combination
Reference price: 1799.00 ~ 3399.00 yuan / set
Editor's recommendation reason: This creative design of the retractable dining table can add a creative and elegant scenery to your home life. Taking the taste of life as the main design axis, it caters to the younger generation's pursuit of texture and shapes unique home products. . When gathering with family and friends, you can pull out the expansion boards on both sides to avoid embarrassment when you are not seated enough; it is convenient for you.
The editor of the scalable dining table will introduce you to here. For more information, please pay attention to the information channel of this website .
More exciting recommendations
Jiumu's all-round drying solution
5 simple bathroom cabinets for toilets
Nine animal husbandry stainless steel sink
Jiumu towel rack practical space saving
Apollo Smart Toilet Multifunction Low Noise
The cost-effective steam shower room is recommended to enjoy the sauna at home
Anhua mini bathroom cabinet small apartment essential furniture
Anhua smart bathroom ultimate comfort experience
What, the decoration still uses his own money? ! The Qi family is decorated in installments, with an ultra-low annual interest rate of 3.55% and a maximum loan of 1 million. Apply now to enjoy the discount
If you are interested in brand cooperation, content cooperation, and advertising of this website, please send an email to :.
Residential furniture, furniture purchase, fashion, small apartment, bathroom design, bathroom size, overall bathroom, dining room, furniture, decoration, home
Rail Pad,Rail Pads For Railway,Rail Pad For Fastener,Grooved Eva Rail Pads
Anyang Railway Equipment CO.,Ltd , https://www.ayrailway-at.com