Recently, Tencent.com Asia Pacific Home has the honor to interview Mr. Wang Pingsheng, the founder of the world famous high-end leisure furniture brand agio. Mr. Wang has expressed his views on agio brand development and channel construction, as well as outdoor furniture market prospects.
"Agio is a well-known brand with a history of about 20 years in the US market. In 2006, we assessed that the mainland market had a time to fully enter, so we started to open stores in the mainland market and negotiate with dealers." Wang Ping Sheng told reporters, "With our design, quality and agio products can be recognized around the world, and certainly, it is a matter of course for agio to be able to play a reputation in mainland China."
Outdoor furniture has huge potential in China
Wang Pingsheng said that although Chinese people's living habits are different from those in Europe and America, it is not very difficult to change. For example, barbecue is very popular and popular in the young world today. Therefore, moving the previously used indoor gatherings and social activities to the outdoors is a popular trend and is accepted and welcomed by all levels of society. Therefore, outdoor furniture must have great potential in the Chinese mainland market!
Wang Pingsheng said that the company has been exporting for the past 20 or 30 years and is very ignorant of the domestic market. He said that the mainland market has its very special side, involving culture, social structure and the inherent habits of hundreds of years. The most important thing is that there are no large-scale chain stores in the mainland like foreign countries, and all channels need to be built by themselves. Wang Pingsheng believes that the current mainland market looks very chaotic, but the chaos is still orderly. So how to make a clue in the chaos and promote the safe and complete introduction of agio products to the vast market in mainland China is a very important task for enterprises.
"We are working hard at full speed. If we don't organize a professional team, how can we do things well? So we firmly and persistently set up such a huge and strong team to fight this battle." When the reporter asked why it was necessary to open up When the precedent set up the marketing team, Wang Pingsheng explained to the reporter, "This market is very important to us. If you don't do it today, you will regret it."
As a new life concept, outdoor furniture has a strong vitality.
Wang Pingsheng does not agree with the current stage of home furrowing. He believes that with his 20 years of experience in the outdoor furniture industry, the outdoor furniture market is not the same as the furniture market. The winter of the furniture market is definitely not Representing the harsh winter of the outdoor furniture market. Outdoor furniture is a new concept and a new concept of life, so the outdoor furniture market is not only a harsh winter, but has a strong vitality!
"If our decision-making and the points we are laying can achieve the desired goals, I think outdoor furniture should be a very successful market." Wang Pingsheng confidently told reporters, "The furniture market is relatively low. At the time, everyone tightened their belts and hungry. If a new industry enters, I believe it will be popular and concerned. Everyone really wants to find some new vitality in this industry, and I think this The period is a good opportunity."
No other problem is the most important channel
When the reporter gave the seven key words of policy, channel, design, innovation, brand, quality and industry on "what I am paying attention to", Wang Pingsheng gave a detailed explanation to the reporter according to his own business situation. "Agio's quality has not been a problem after two or three decades of international testing. The company has more than 20 domestic and foreign designers. About 700 innovative products lead the industry every year. We can say that our profession is innovation. Therefore, we are very good at innovation. As for the policy, our team is very smart and will definitely formulate the most market-friendly policy. I am not worried about this." Wang Pingsheng turned the keyword and "channel" "Put it out and put it on the top and continue to tell the reporter, "Agio's brand must have been heard by people in the industry, so the brand is not a problem. I am most concerned about the channel! Because the mainland market is so large, between the provinces and cities. The gap is also big. How to find customers who appreciate our products? This channel is something we work very hard day and night."
Beauty Tools (aka: Nail Tools , manicure tools, nail clippers tools, etc.)
It is including nail clippers, eyelash curlers, Beauty Scissors, cuticle clippers, nail clippers, nail files, dead skin push, ear picker, foot files, acne needles, Eyebrow Tweezers, etc., more than 300 varieties
Can be used daily, send customers, reward employees, can make holiday gifts for all kinds of conference celebrations, commercial promotions, corporate image promotion, business gifts, major celebration commemorative gifts, promotional gifts, opening souvenirs, office gifts, advertising promotions.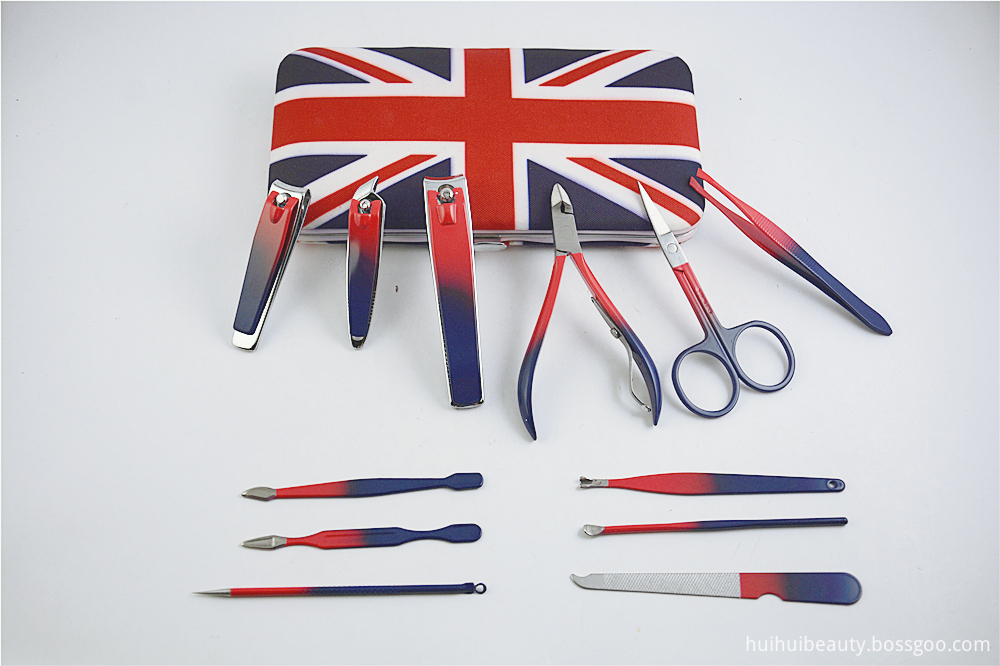 Beauty Tools
Beauty Tools,Pedicure Kit,Shoe Restore Kit,Blackhead Remover,Pedicure tools,Callus Shaver,Acne Needle
YANGJIANG HUIHUI BEAUTY TOOLS CO.,LTD , https://www.yjhuihuibeauty.com