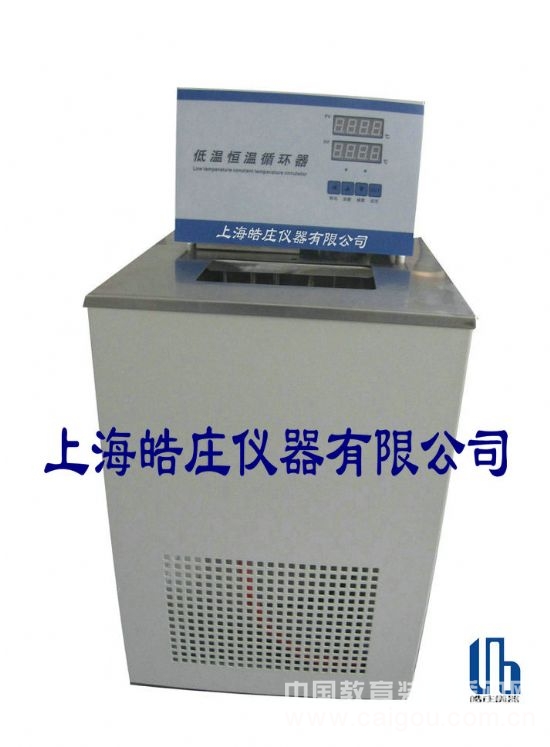 Shanghai Haozhuang Instrument Co., Ltd. developed the LNB brand low-temperature constant temperature circulator, which is energy-saving and environmentally friendly, leading the country. Professional manufacturing is more secure and affordable. The company has professional temperature control technicians and advanced production equipment; perfect production technology; guarantee product quality; achieve safe production. Strive to make the products beautiful, practical, stable and cost-effective, and strive to save more experimental space for our customers. We will provide you with safe, stable and high-performance experimental equipment as always, making your experimental process easier.
Low temperature constant temperature reaction bath is often used to cool the heating part of semiconductor manufacturing equipment: single wafer cleaning and reprinting, printing machine, automatic holder mounting device, spraying device, ion plating device, etching device, single wafer processing device, slicer, packaging Machine, temperature control of developer, exposure device, heating device of magnetic generating part, etc. And it has a great effect on the cooling of the heat generating part of the laser device: laser processing, the heat generating part of the welding machine, the laser marking device, the generating device, the carbon dioxide laser processing machine, etc. Low temperature constant temperature circulator: provide high and low constant temperature liquid in the temperature range of -40 ℃ ~ 105 ℃, to meet the needs of high temperature and low temperature constant temperature instruments. Low temperature constant temperature circulator: It is especially suitable for use with experimental equipment such as chemical reaction kettle, fermentation tank, rotary evaporator, electron microscope, Abbe folder, evaporating Dish, biopharmaceutical reactor, etc. Advanced internal circulation and external circulation pump system. The internal circulation makes the temperature of the instrument uniform and constant. The external circulation pump outputs 16 liters / min ~ 18 liters / min. At high flow and low temperature liquid. Various containers containing biochemical reagents or samples to be tested can also be placed in the working tank volume of 8 to 40 liters, and high or low temperature tests or tests can be directly carried out to realize multi-use of one machine. The main technical advantages of low-temperature constant-temperature circulator: ● Air-cooled high-efficiency fully enclosed refrigeration compressor with fast cooling speed. ● Intelligent computer control, precise temperature. ● Digital display resolution is 0.1 ℃ or 0.01 ℃, with the function of temperature measurement deviation correction. ● Temperature over-temperature protection, automatically cut off the power and alarm. ● Automatic protection for overheating and overcurrent of refrigeration system.
The company's main business and production scope include: testing instruments, laboratory equipment, cleaning equipment, environmental protection equipment and undertaking the design and customization of non-standard products and providing related technical services. Shanghai Haozhuang wholeheartedly serves you
WE are manufacturer of ceramic product,if you want to buy dinner plate,square plate,rectangule plate,flat palte,salad plate,soup plate,please contact us.
Plate Sets,Dinner Plates,Corelle Dishes,Dinner Service
Guangdong Qunfa Ceramics Co., Ltd , https://www.qunfaceramics.com