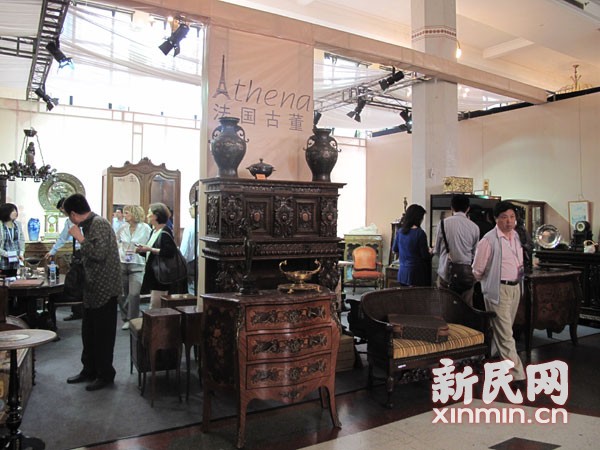 French antique furniture attracts many professional visitors . Xinmin.com reporter Bu Chunyan photo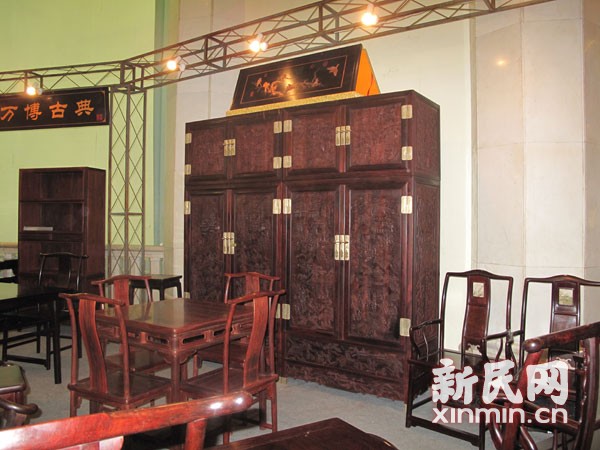 The Ming and Qing style classical furniture makes people love it. Xinmin.com reporter Bu Chunyan photo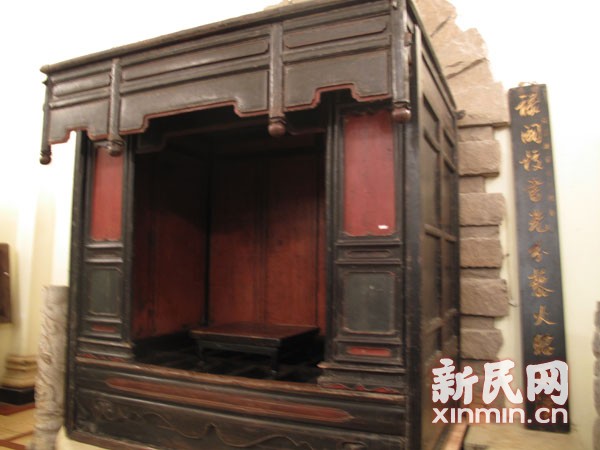 This old bed is a certain age. Xinmin.com reporter Bu Chunyan photo
[Xinmin.com] The "11th China International Classical Furniture Exhibition" and "2012 Shanghai International Antiques and Art Exhibition" were held at the Shanghai Exhibition Center from May 25th to 28th. Xinmin.com reporters saw that many Shanghai residents went to "Taobao" and regarded classical furniture as a new investment choice.
450,000 pieces of furniture sold for 2 days
It is understood that more than 200 domestic furniture companies from Beijing, Anhui, Fujian, Shanghai and Shanxi participated in the exhibition. From the bookcases, poster boxes, and official hat boxes of the Ming Dynasty to the utensils of the Qing Palace, the furniture is made from red sandalwood, huanghuali, golden nanmu to walnut.
Before a booth specializing in the production of Ming and Qing dynasty mahogany furniture in Shanghai, the person in charge of the company pointed to the 7-piece mahogany bedroom furniture. The price of this set was 450,000 yuan. In the morning, the exhibition has sold 2 sets for half a day, and 4 people have intentions. The visitors are communicating. She said that the company has been selling mahogany furniture for more than a decade. In recent years, sales have doubled. Buyers not only buy mahogany furniture, but also add value as an investment.
A Fujian exhibitor told reporters that due to factors such as rising labor costs, the annual price of mahogany furniture has increased by more than 20%.
"Old furniture" became the highlight of the exhibition. In front of an "old furniture" booth, the storage cabinets in Zhejiang Dongyang and the old-fashioned ordinary furniture such as old-fashioned beds were exhibited. The price of these furniture is very high, and a Dongyang storage cabinet is priced at more than 60,000 yuan.
Western furniture has become the new favorite of investment
This exhibition focuses on the two themes of "Classical Furniture of the Ming and Qing Dynasties" and "European Classical Furniture". In addition to actively promoting and promoting the furniture culture of the Ming and Qing Dynasties in China, and displaying the essence of traditional hand-carved art, it further expands the "Western classical furniture and art." Product exhibition" scale.
At the exhibition, the most popular is the Western Furniture Exhibition District. France, Britain, Spain, Belgium and other countries in the 18th and 19th centuries of European classical furniture, lighting, silver tableware, porcelain, bronzes, mirrors, cigar boxes, palace oil paintings and British self-clocking bells have appeared. Along with melodious classical music, many professional visitors carefully appreciate European classical furniture before the booth. A 50-year-old Mr. Zhang said that the risks of investing in real estate and stock market are very high now, and many funds are looking for new investment directions. Seeing these genuine goods can be used and invested, which is the best of both worlds.
An exhibitor said that Western antique furniture is still in its infancy in the Chinese market, and domestic investors are mostly in the process of understanding and learning. Some businessmen who have made a lot of money have taken Western furniture as their new favorite. (Xinmin.com reporter Bu Chunyan)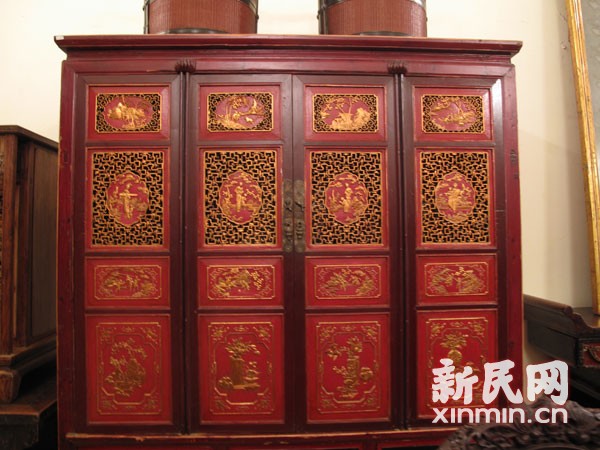 Well-made Dongyang storage cabinets. Xinmin.com reporter Bu Chunyan photo
HDPE bottles offer stronger tensile strength than LDPE containers, are harder and more opaque, and can withstand somewhat higher temperatures: 120°C (248°F) for short periods, 110°C (230°F) for longer periods. High-density polyethylene cannot withstand autoclaving. HDPE (high density polyethylene) plastic bottles offer a mildly stiff impact resistant bottle, with a great moisture barrier. The HDPE plastic bottles are offered in a great range of sizes, shapes and color.Choose between flip tops, pumps, atomizers or standard lids.
Plastic HDPE Bottle,1 Oz(30ml) Hdpe Plastic Bottle,Hdpe Plastic Bottle,Bottle Opaque Plastic Bottle
NINGBO LONGTERM INTERNATIONAL TRADE CORP.,LIMTED , https://www.nblongterm.com