Application:
Flexible Packaging Printing
Automatic Grade:
Automatic
Printing Material:
Rolling Paper, Film, Woven etc
Machine:
Flexo Printing Machine
Transport Package:
Wooden Pallet
ABOUT COMPANY:Â 
1) We are a factory& trade company for printing machines, bag making machines, film blowing machines. We are located in Ruian City, zhejiang Province, China. 

2) Our Products are not the cheapest, But we success in QUALITY AND SERVICES. 

3) I'V never believe We are the best, But IÂ will try to be the best for you
ABOUT Â Flexographic Printing Machine


Features:Â 
1. The machine is suitable for printing: Roller paper, packing paper, cellophane, fiber glass web, tubular films, PP woven sack and PP/LOPE/LLDPE/HDPE/BOPP poly bags. 

2. Require small space, easy operation and maintenance; Man power and cost saving. 

3. Used with either solvent or water base flexo-printing ink only. 

4. The photo polymer plate or rubber plate with 2.28 mm in thickness is a first priority, other size is available by request. 

5. The printing plate cylinder is controlled by hydraulic ystem; Easy operation and high accuracy, there will be no defect while starting or stopping the machine on the color fixing. 

6. Have a counter device to control production Q'TY, which is reached the presetting numerical then the machine will be stop working at the same time. 

7. When printing roller stop working, the rubber roller and anilox roller will be continuous running to avoid drying of printing ink on such rollers. 

8. The hot air fan and blower with respective heaters are mounted on the machine. For ink drying to increase production speed. 

9. The heater and fan will take off automatically when the blower stop working. Let this machine keep in safety position.  
Main Technical Parameters 
 
Model

BH-YT600

BH-YT800

BH-YT1000

BH-YT1500

Color of printing

2 colors, 4Â colors. 6color, 8Â colors

Max. Width of material (mm)

600

800

1000

1500

Max. Width of printing (mm)

560

800

1000

1500

Length of printing(mm)

191-1000

Max. Diameter un/rewinder(mm)

Φ800-Φ1000

Plate thickness(mm)

2.28 1.7 3.9 (as request)

Overall dimension
(L×W×H) mm

5500X1900X3000

5500X2100X3000

5500X2300X3000

5500X2300X3000


About Speed, we have several model as choice. Such as 50m/min and 80m/min and 110m/min
Optional:Â 

Video inspect
Chamber doctor blade
Pneumatic automatic lifting
Crane
etc.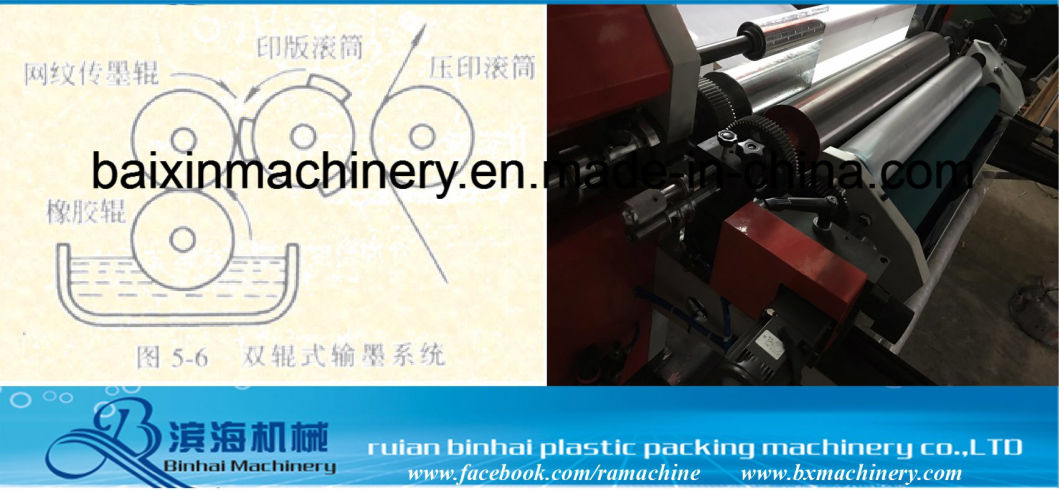 Classic Model Flexo Printing Machine 
Classic Model Flexo Printing machine is composed of Printing Roller, Anilox Roller, Rubber Roller. 

Its adventure is that it is less abrasive wear for anilox roller and rubber roller. Long using life. 

Dis-adventure is that lower speed and for simple printing image. 

Speed about 50 m/min.  
So if Producing garbage bags, or t shirt handle shopping bags, speed not important, Classic model can be suggested.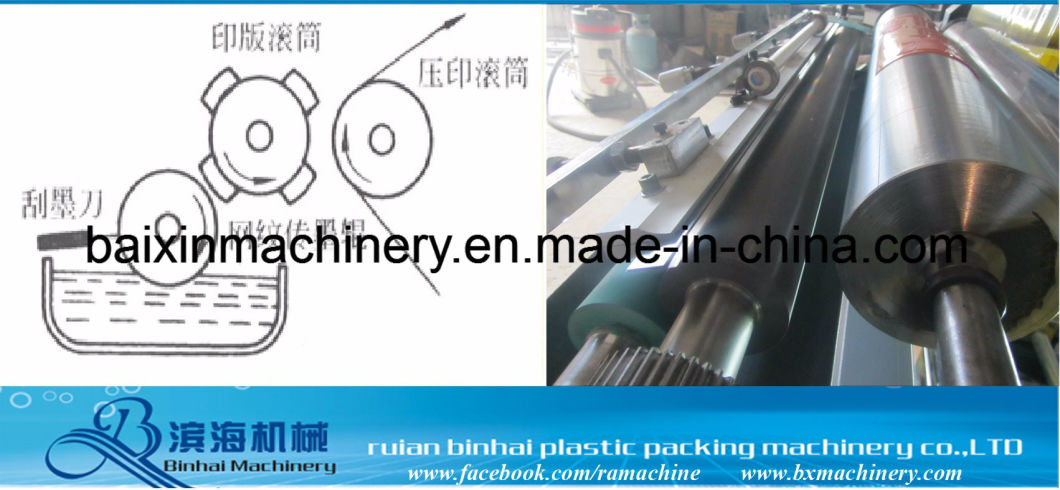 Single Doctor Blade Model Flexo Printing Machine 
This Model Flexo Printing machine is composed of ceramic roller and Doctor blade.  
2. Higher speed and Better printing quality
3. Speed about 80-90 m/min. 
4. Both have gear drive and belt drive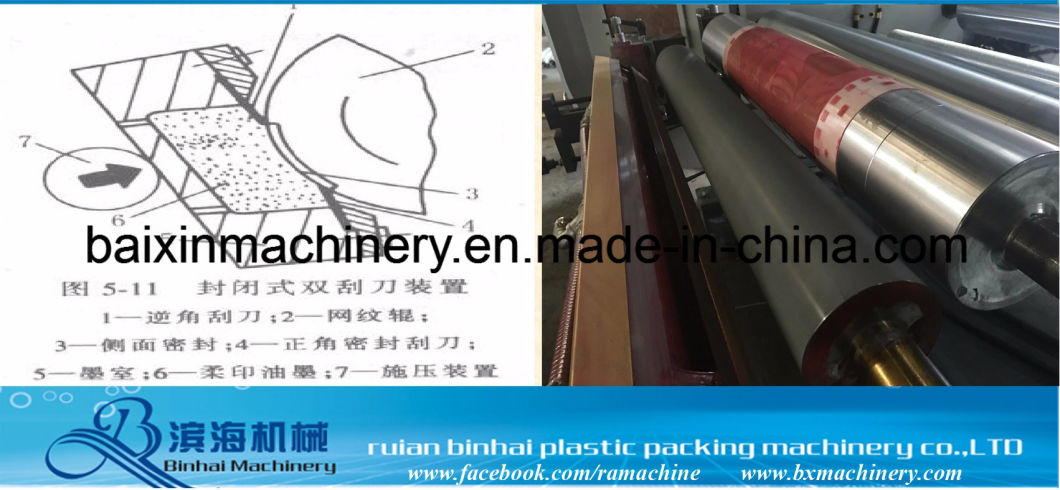 Chamber Doctor Blade Flexo Printing Machine 
This Model Flexo Printing Machine is composed of chamber doctor blade and Ceramic Roller

Chamber doctor blade is composed of two side doctor blade, one Positive blade for ink proof, one Reverse blade is for ink

Use less ink and less cleaning agent. 

When running at high speed, won't ink flying. 

Belt Drive suggested

90-110m/min.  
Below Pictures are 4Â Colors Flexo Printing Machine
-- Belt Drive
--- Chamber doctor Blades. 
---Chamber Drying

Optional: PLC + Still Camera + automatic Winders.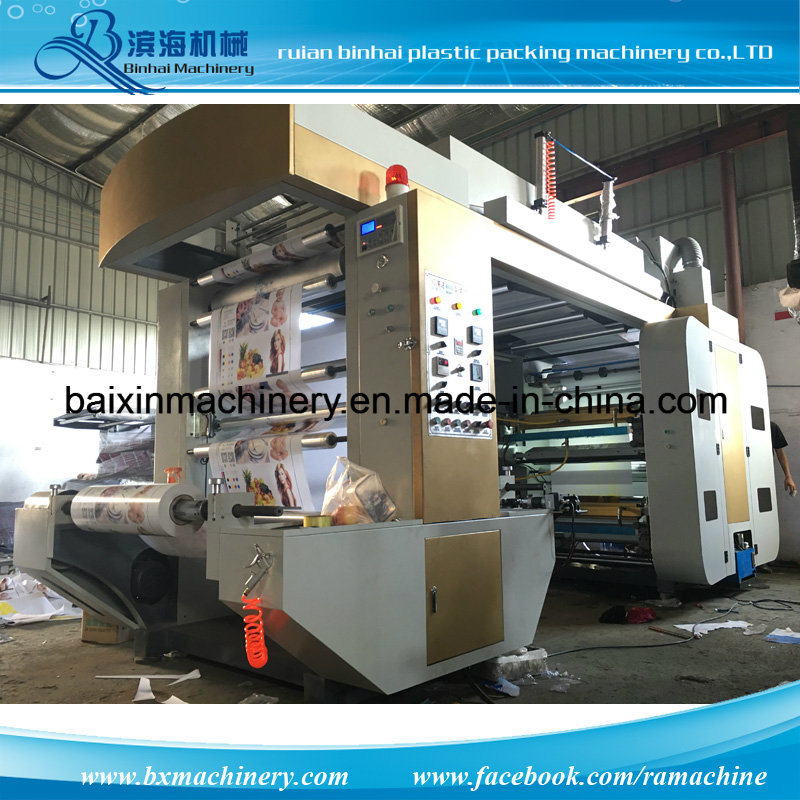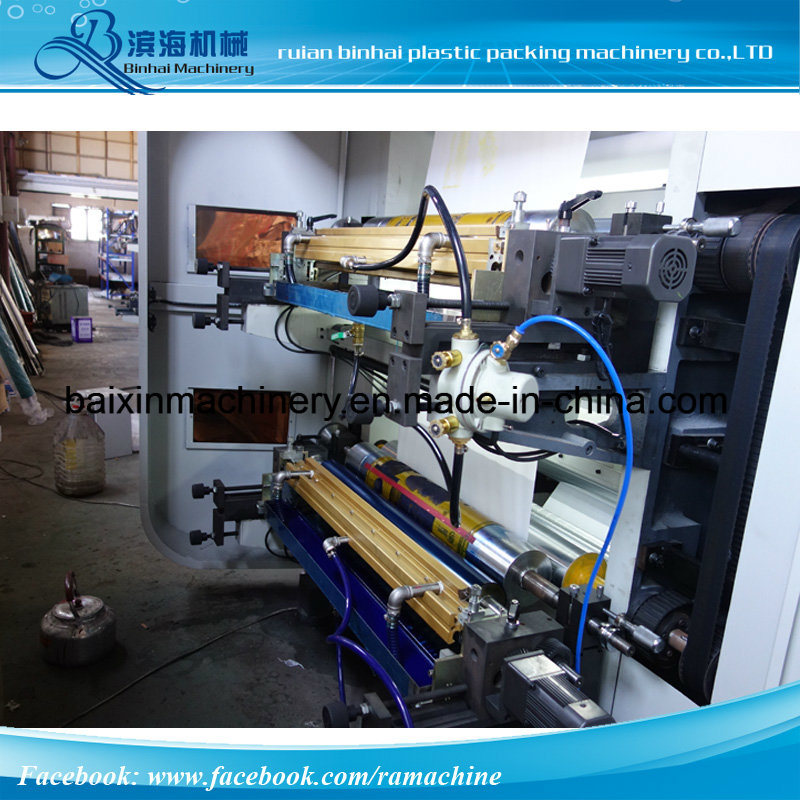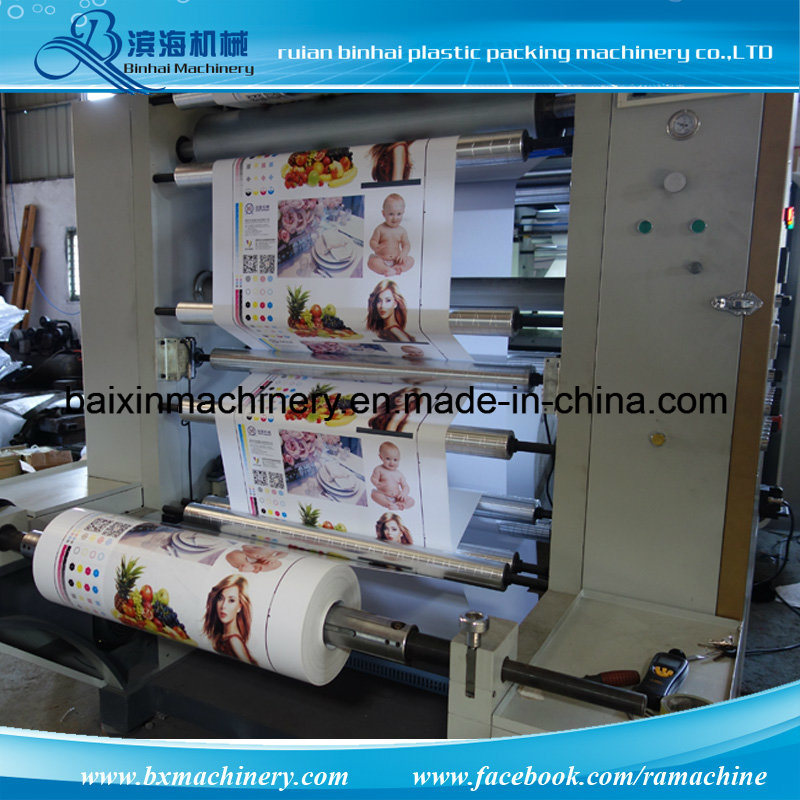 For more information, contact with Amy Yu
Jisheng is specialized in Wood Kitchenware over 20 years, the main products cover cutting board, cutlery tray, organizer, utensil, canister..., all these items are made of good quality of wood, under multi-step processes, with extractive craft and leading design, these are very popular in Europe, America, Southeast Asia and other countries due to unique, novel style.
Wood Kitchenware
Wood Kitchenware,Wood Serving Tray,Wood Dish Holder,Wood Knife Holder
FUJIAN JISHENG CRAFT PRODUCTS CO., LTD. , http://www.fjjsgy.com